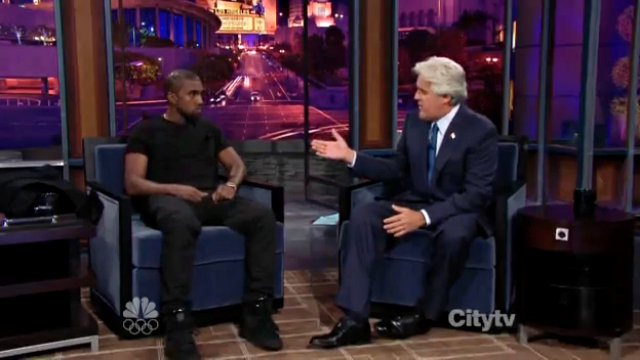 On Jay Leno's brand new show, he did an impromtu interview with the infamous Kanye West and point blank asked him towards the end of the interview, what would his mother think?
Kanye was quiet for a few seconds and I seriously thought he would cry. After his answer I started to realize that this man needs to take a serious break from the limelight. His outbursts are getting insane and he never really took time off after his mother died.
Don't get me wrong, what he did to Taylor was heinous, but with his drinking from a bottle of Hennesy straight up, and his overall antics in general I think what Kanye needs is to go and adopt a 3rd world child and become a goodwill ambassador.
He needs a break and we need a break from him. I need to see him with said child to walk around smiling and actually be happy. Wait that sounds familiar. Oh lord that is what Angelina Jolie did. Well it worked for her.
But in all seriousness that man needs to rest. I am ok with him taking a break and coming back with a fresher outlook on life. And I also wanted to say that for being so young, Taylor Swift is very gracious and a winner overall. Maybe Kanye can adopt her? Hmm something to ponder.