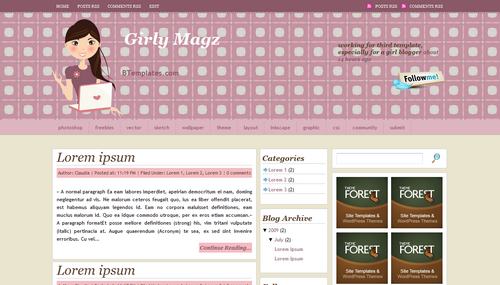 Because this is a diary of sorts, I just wanted to talk about my new blog template. This is like my 6th change. What can I say? I crave what other people have. But this latest one, I think we are gonna be good for awhile. It is a magazine style that I like as no matter how long my posts are will be shortened, and allow folks to read just how amazing I am.

So I like to toot my own horn. Toot Toot. But the color is why I really went for it. I love purple, and it has been hard to find a template to satisfy love for purple. This color is as close to my fav color, though some might call pink (gag), I will stick with the magenta/almost purple color. Yep that is an official color I just made up. You can thank me for that.

But I am hoping this one is it for me. My only complaint? That the little chick on the top doesn't look a little bit more like me.

So tell me, is this template a winner?